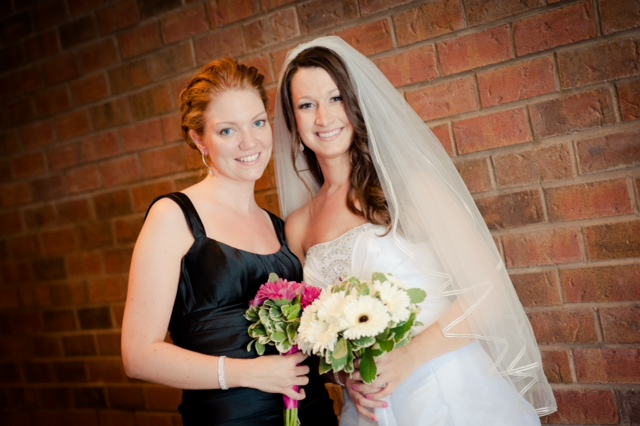 2019 Trends In Wedding Hairstyle
Every bride wants the perfect hairstyle that will look elegant and timeless, and why not? It's their big day, and no one should settle for something they only "like". The bride should absolutely love her hair long before she walks down the aisle! This is what makes 2019 an exciting time, because there's so much variation for women of every hair colour, length, and preferred style. If you haven't made the decision on how you'll do your hair, just take a look at what's in this wedding season.
The Bridal Lob
For the bride thinking of cutting her tresses down to medium size ahead of the big day, you're in luck: the bridal lob might be the most fashionable style this year. It's versatile, easy, and elegant, and can accommodate many different hair accessories. The lob also, while simple, can be made entirely one's own, so it won't look like everyone else. This style truly let's you embrace your hair's natural waves and texture.
The Half-Up, Remade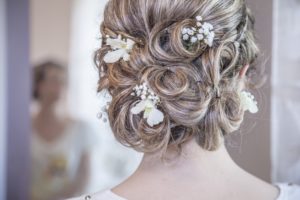 If you're not one to put a lot of work into your hair, but still want it to look elegant, the modern half-up is just for you. Half-ups have always been quite popular, but the trend for 2019 is a bit more subtle than usual. Have the layers that frame the face pulled back, and simply flatten them with a few strategically-placed bobby pins. There's no massive poof with this half-up, and it goes well with a subtle dress and natural decor.
The Messy Bun
Meghan Markle has been knocking some of the starch out of stuffy royal traditions for a while now, and the world saw it on her wedding day – specifically, her messy bun. The messy bun was brought into the spotlight last summer, and it's no surprise that it stuck around: modern twists on old classic are what 2019 is all about. Whether you prefer your hair up or down, the messy bun is perfect and low maintenance, letting you reclaim some of the fun on your big day. Enough time has passed that no one will think you're imitating the Duchess of Sussex!
Wedding ponytails are back, and no matter the hair length, the large bow is an accessory that's making heads turn. Curling makes textured waves that are then "scooped" to make a ponytail. The waves are then roughed up with texture spray and an uneven knot is tied in the hair to keep the ponytail together. The bows add an extra bit of coordination for you and your bridal party, too!
Flower Power
At a time when old is new again, "bohemian chic" is definitely a look worth considering. This means flowers in her hair, flowers everywhere (cue up a Sixties playlist on the dance floor – did we mention the classics are in?). It goes beyond flower crowns, though that's another trend worth asking a florist about: tiny flowers incorporated into the styled hair will look elegant, yet also radical, especially if you've curled your hair. It's also a great idea for your flower girl! To misquote another Sixties classic: she comes in colours everywhere, she combs her hair, she's like a rainbow.
Do you have questions about booking a wedding party with Scizzorhands? Contact Us Today! 🙂