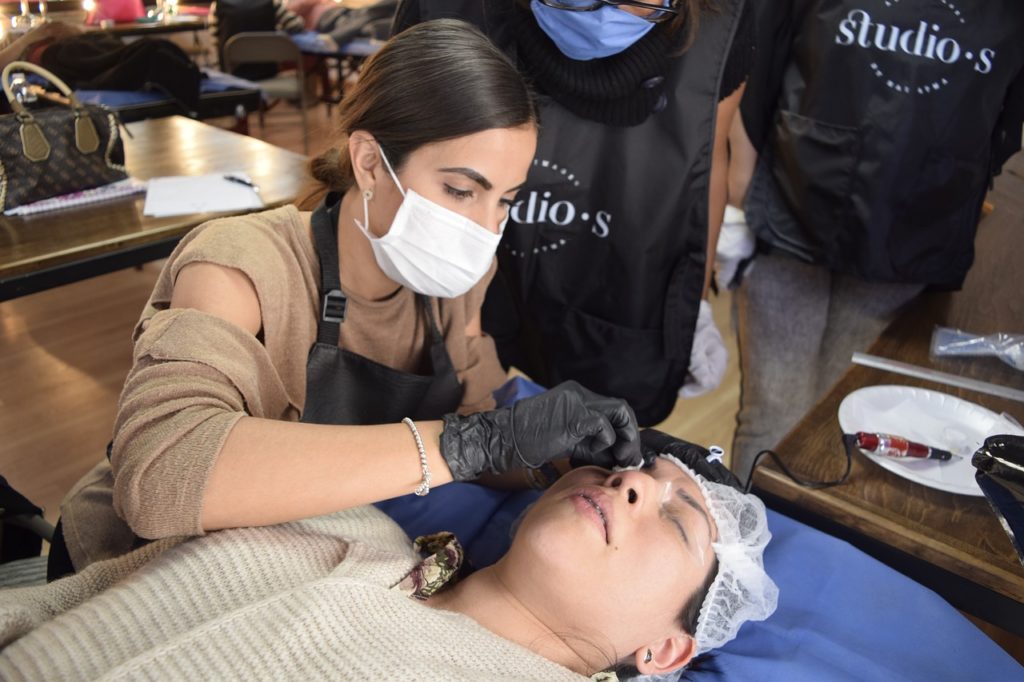 How Do I Become A Microblading Artist?
Semi-permanent makeup (SPM) is the wave of the future, but have you ever thought of learning how to do some of these techniques yourself? As it becomes more in demand, microblading is an impressive skill to learn, and it will widen what you can offer clients. 
Scizzorhands Salon & Spa not only provides microblading treatment, but also offers an incredibly three-day course to anyone interested in learning the skills necessary for including SPMs into their repertoire. Here's how you can become a microblading artist yourself!
Why Become A Microblading Artist?
Microblading creates the appearance of an exact brow hair, allowing this SPM to blend flawlessly with the natural brow hairs. This innovative procedure is ideal for clients who have little-to-no eyebrow hairs, and the microblading techniques are very nuanced. This allows skilled artists to create any desired shape for clients, creating a brow that resemble a natural shape and fullness with natural hair-like strokes.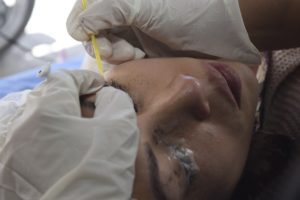 Microblading isn't something to take lightly, however. Proper training is crucial for the health and safety of clients, because you're essentially performing a superficial tattooing procedure with special tools that get into the skin. In a microblading treatment, small blades embed pigment just below the surface of the skin. These little "scratches" need to be administered with an expert hand, with the knowledge of how to help heal them afterward.
The Scizzorhands team can train you on the HDi Embroidery Brow technique, also known as microblading, in a three-day course. With our custom techniques and intimate, hands-on approach, we train our technicians in using a manual tool that creates the finest of hair strokes into the natural brow. You'll also learn the proper ways to make your client comfortable, how to help them heal the area afterward, and what they can do to make the most of the time they have with their new brows!
The Scizzorhands HDi Embroidery Brow 3-Day Certified Training Course
Alaina Calverley is our certified microblading trainer and technician at Scizzorhands. She has been microblading since 2014 and instructing the HDi Embroidery Brow 3-Day Certified Training Course since 2015. Alaina has a real passion for microblading, and this passion shows in the quality of her work over the years, both in what she has been providing to our clients and to her students learning microblading for themselves.