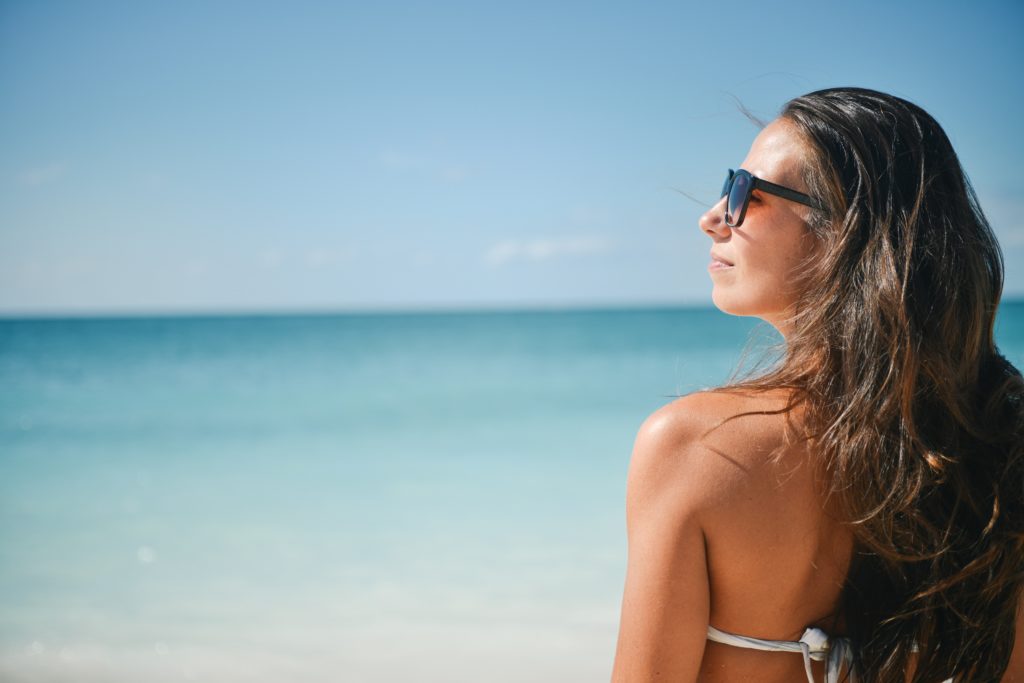 Just when you think you're out, the weather pulls you back in. Winter's gone, you're looking forward to some nice outdoor time, when suddenly the moderate temperatures and gorgeous sunshine give way to harsh UV rays, unbearable humidity, and too much chlorine. Yes, summer is just around the corner, and it can be worse for your hair than any other season.
To keep your locks looking luscious, smooth, and shiny through to fall, you'll need some extra TLC. Here's how you can beat the three biggest summertime hair problems!
Preventing Sun Damage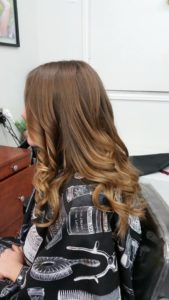 The two types of solar rays, UVA and UVB, both damage the cuticle, the outside cover of the hair. The signs of sun damage include discoloration, thinning, brittle hair, and broken or split ends. Damaged hair looks and feels very dry, and it will get very frizzy.
The best way to avoid sun damage? Literally block the UVA and UVB rays. Besides looking absolutely adorable, wearing a hat, scarf, bandana, or whatever else you'd like will create a literal sunscreen. However, if you're not into the whole headgear thing, we suggest using a conditioner with SPF. By putting it directly on your scalp and hair, you're preventing damage, much like you would applying a sunscreen to your skin. Finish it off by spraying the ends of your hair with a UV protection product.
Beating The Humidity
Ontarians with curly, thick, or naturally frizzy hair are super lucky – when they're not fighting with it during the dry winter months, they're fighting with it through our humid summers. The short answer for why this happens: the keratin proteins react with the increased amount of water molecules floating around, causing the molecules to "fold" and creating more curls.
The solution is using products that have ingredients to fight the frizz. Shampoos and conditioners that use argan oil or any other antioxidant-rich hair oils are your best bet. Follow the shampoo and conditioner with with a pomade or hair serum to tame away any remaining frizz. You can even carry a hair oil with you, just in case it's a humid night and you don't want the frizz to slow you down.
Stopping Salt And Chlorine Damage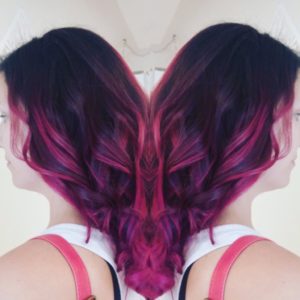 Chlorine and salt water can take a huge toll on the wellbeing of your hair. Chlorine dries out the hair and, if you've had it dyed, can turn your beautifuls colours green (seriously). Salt water, rarer here unless you're vacationing or in a pool that uses it, also dries out your hair. Combining the two is a recipe for disaster!
There's no reason why you should stay out of the pool when it's hot out; you just need a healthy hair routine. So have a hose handy – the key to saving your hair is rinsing it as soon as you come out of the water. Better yet, hop in the shower and use a hydrating conditioner that will lock in the moisture as you're feeding it back in. For those of us who just can't stay away from the beach, a weekly hair mask to save your hair from drying out this summer.