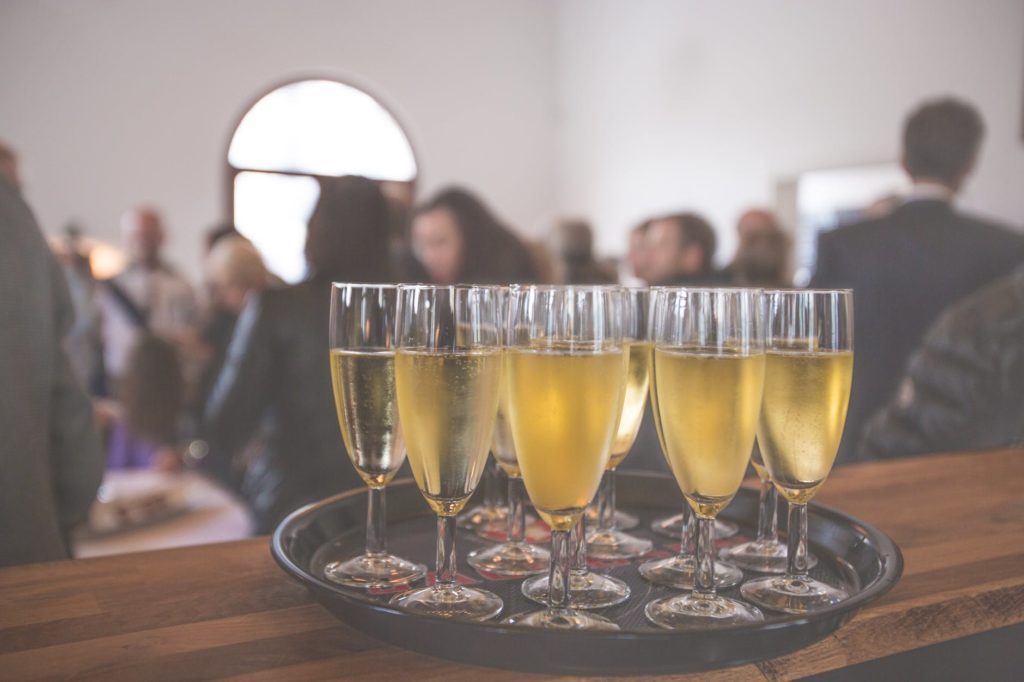 Office Holiday Party Hair And Makeup Ideas
It's the most wonderful time of the year, and this means you probably have to make an appearance at one or more office holiday parties. Take these opportunities to have some fun with your style! Whether you're glamming it up for a fancy work party or need something to go with your ugly Christmas sweater, here are five hair and makeup ideas for the 2019 holiday season.
Coloured Eyeliner Or Eyeshadow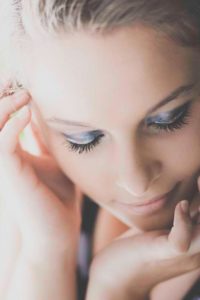 Black eyeliner often makes eyes look more gray or silver, which isn't ideal if your baby blues are two of your favourite features. Coloured eyeliner or eyeshadow, especially in blue or green, brings out the natural colour of your irises. They stand out more when the rest of your makeup is lower-key, so accommodate any coloured eyeliner or eyeshadow with nude shades.
Coloured makeup around the eyes is enhanced when eyebrows are bolder and filled in. If you're looking to amplify your brows, microblading is a long-lasting, no-work semi-permanent makeup treatment. There is some healing involved, so time the appointment right for your holiday party!
The Halo Braid
The halo braid is one angelic look to try this holiday season, and it's perfect for just about every hair type (though shorter cuts may require braided extensions). While it looks very intricate, the stylist secures everything with a few bobby pins and a spritz of hairspray. You can add a more festive look by having the stylist incorporate gold or silver string in your "halo."
Unconventional Lipstick Colours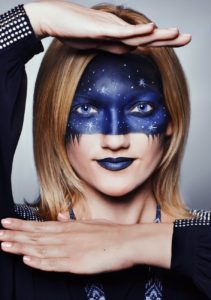 Forget the ordinary red or pink – waltz into the party with something bolder and more daring this holiday season. One of the hipper alternatives to red is coral, but there are so many shades to consider. Cranberry is always great, and even black is making "best accessories" lists this year. If you're feeling extra merry, show up with a glittery red!
You can still highlight your lips even if you hate lipstick. Try a nude liquid lipstick that gives your lips some lustre without the weight or commitment to a certain colour. 
The Waterfall Braid
A waterfall braid with curls is an easy, elegant way to show your long locks. The stylist starts along the upper hairline, with the braids gradually descending towards the back of your head. They will then drop individual strands to create a cascading effect like a waterfall! 
The waterfall braid is the perfect style for no matter what kind of office party it is, but what you can make it especially festive by holding the hair in place with a red ribbon.
Office Holiday Party Nails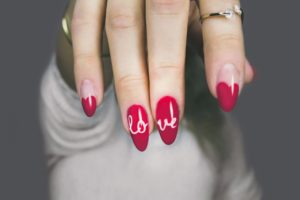 Nothing completes a holiday ensemble like the perfect manicure. Forget alternating red and green nails and think outside the box; try glitter polishes, metallic colours, and unconventional wintery tones like dark purple or navy blue. At Scizzorhands, our team uses an exclusive bio-gel technique that promotes the growth of strong, healthy nails. Contact us and we'll get your nails, hair, and makeup ready for the whole holiday season!