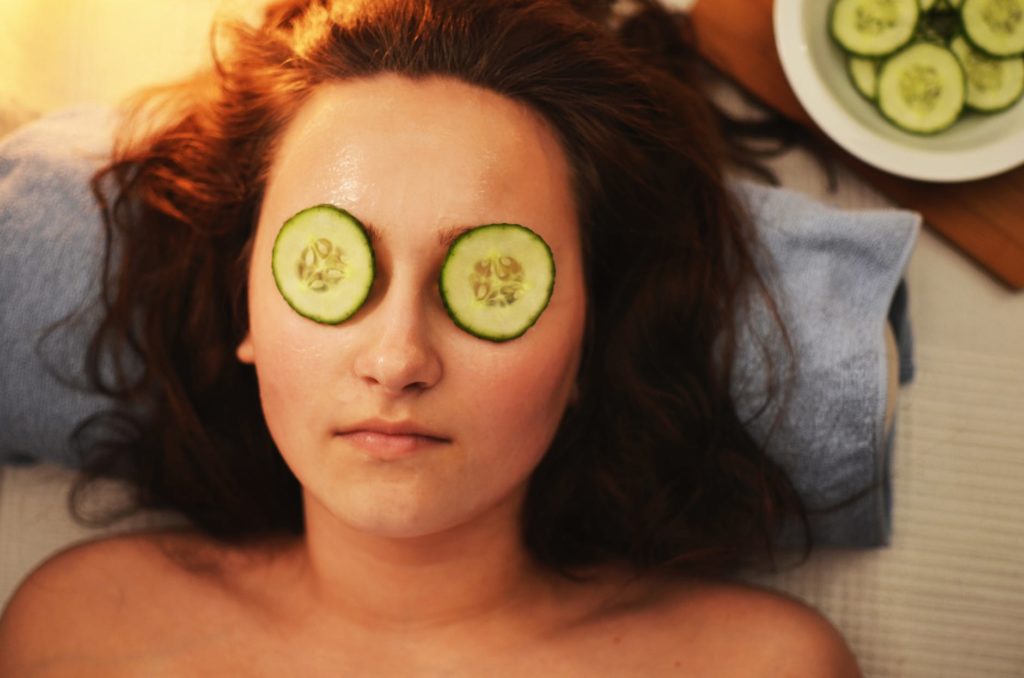 What Is The Safest Skincare To Use And Why?
The skin is your body's largest organ, and it's also your largest barrier against infection. Keeping your skin strong means keeping it healthy, but what you put on it can also impact the well-being of your whole body.
The safest skincare products are natural, organic, and free of genetically-modified organisms (GMOs). But what does it mean for skincare to be "safe"?
Why Do Skincare Products Need To Be "Safe"?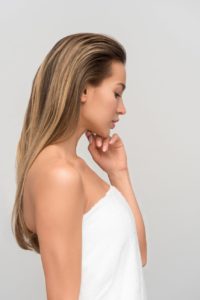 Of all the products in your beauty routine, you should monitor the ingredients in those used for skincare the closest. This is because the epidermis is porous, and it absorbs more than 60% of what you spread on it. This is why it's important to pay close attention to the ingredients in any skincare products, including moisturizers, facemasks, and cleansers. Many popular choices for these products contain harmful ingredients such as toxic chemicals, artificial colours, and synthetic fragrances. These ingredients can enter the body through the skin, get into your bloodstream, and circulate through the lymphatic system.
The best way to prevent chemical absorption is to use products made without chemicals! Rather, you should choose cosmetic companies that use only natural, plant-based ingredients. However, it's not enough for skincare products to come only from plants. Modern agricultural practices rob many pieces of land of nutrients, and this often results in the need for genetic modification to grow the plants. We don't know what GMOs can do to the body, so companies making plant-based skincare products should only use organic, GMO-free ingredients. This is why we love Eminence Organic Skincare!
Eminence Skin Care: Pure, Organic, Safe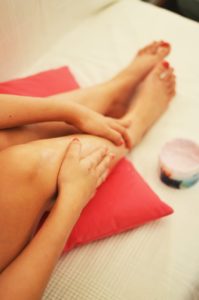 At the Scizzorhands spa, we are proud to use Eminence Skin Care's line of products. We believe this company makes the safest products available because they commit to using only the purest ingredients possible. They grow their ingredients using a method called Biodynamic, and these practices view the farm, plants and animals as a self-supporting ecosystem that lives and breathes. They go so far as to plant the seeds and harvest the crops according to the lunar cycle. They believe that when the tides are highest, the plant's roots receive the most moisture and nutrition.
This method helps them grow fruits and herbs that are unusually high in nutrients and active compounds. They harness these potent ingredients into a line of skin care products all made with both the earth and your skin in mind. All Biodynamic ingredients are farmed and protected using natural methods. For example, their farm uses herbal teas and plant-friendly honey traps from local bees as natural insect repellents, creating a lovely alternative to harsh pesticides.
Biodynamic ingredients are also grown without the use of chemical fertilizers and pesticides. Eminence only uses natural medicinal herbs and mineral composts to enhance the soil. They believe this method ignites powerful growth forces in the plants, affecting them from roots to tips. Once you feel how their products work on your skin, you're bound to agree!
Choosing organic ingredients ensures that there are no harsh chemicals added. Eminence products do not contain any harmful chemicals like added parabens, petroleum-based products, mineral oils, propylene glycol, or sodium lauryl sulphate. It's why it's our favourite skincare company, and why Eminence will soon be yours, too!