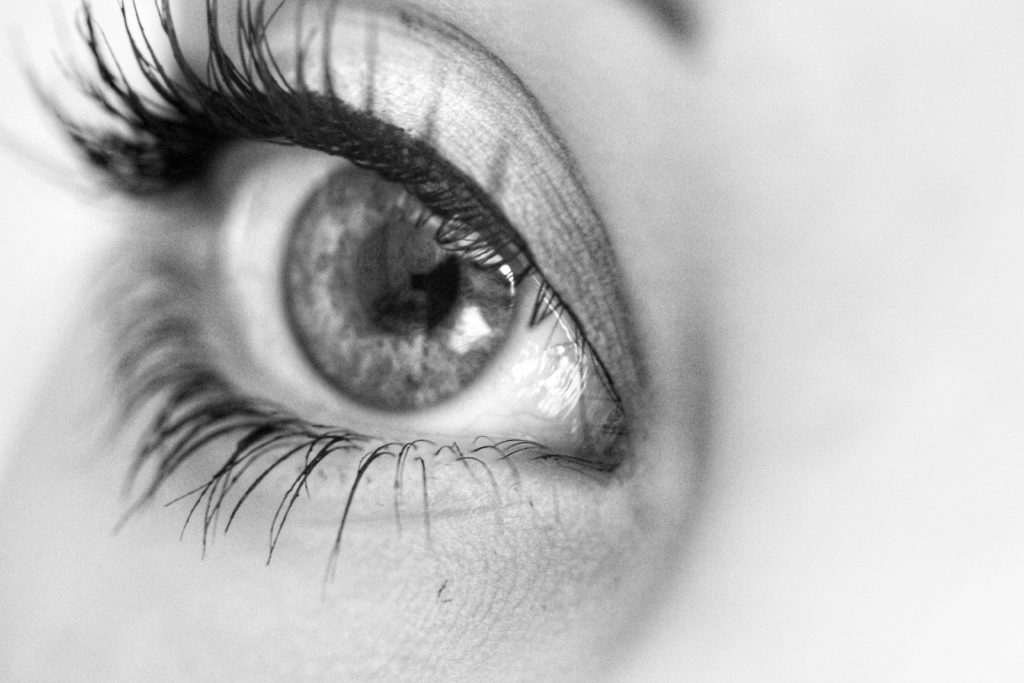 Wedding Eyelash Extensions or False Lashes?
Enhancing your eyes is a great beauty move before your wedding day because your lashes can add great drama to your bridal look and your wedding photos.  Two of the options you have are eyelash extensions and false eyelashes. While they sound the same, the beauty treatment, results, and work needed to keep them looking great are all much different. 
Before you choose, here's what you need to know about extensions and false eyelashes and how your choice will relate to your big day! 
Lash Extensions 
Lash extensions are usually made to be realistic, and you'll find them made from mink, synthetic materials, or even human hairs. You can select the length and style of the lashes (or let the beautician make the choice if you're unsure), then sit back and relax as the stylist applies the extensions to each individual lash using a medical-grade adhesive.
They are perfect for women who want fuller lashes that look natural, and you can generally expect them to last several weeks with proper care. This means that for your wedding day, you'll want them put in at least a week before so that you don't rub them out if you're crying or sweaty while they are at their most fragile!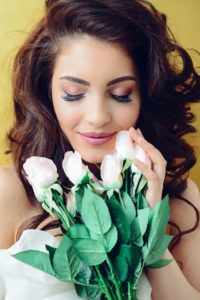 False Eyelashes
False eyelashes are the more affordable option for those who only want to use them in the short term. This type of eyelash enhancer is applied with a thin line of adhesive, and it takes 30-45 seconds for the glue to become tacky enough to apply. They then adhere to the lash line. 
The procedure to apply them is faster than extensions, though you'll definitely want them placed by someone who knows what they're doing so not too much adhesive is used. It's also less expensive.
Extensions Vs. False Eyelashes
As mentioned above, false eyelashes have the appeal of being less expensive and more temporary. When it comes to looking your absolute best for walking down the aisle, however, false eyelashes do not have quite the same results as lash extensions. 
Like false lashes, lash extensions will give your eyelashes a much fuller look, but the results will look more natural. You won't have to apply mascara to lash extensions. No one at your wedding will be able to tell that you've had them artificially enhanced, either in person or in the photos, but they'll definitely notice how awesome you look. Heck, your partner might start questioning why they've never noticed your bomb lashes before!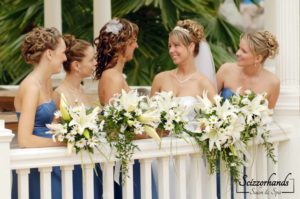 The worst thing about false eyelashes is that they can damage your natural lashes if they are ripped off, especially if an excessive amount of glue is used. The strip and glue can also block the glands of the lash line, cause painful infections and making it essential that you do not sleep in them. If you want to party into the wee hours, false eyelashes add an extra layer to your bedtime routine when all you'll want to do is hit the sack.
This isn't the case with extensions. Getting them done ahead of time means your lashes will be ready to brave the tears while still looking great. The best part is, they won't have any residual damage to your real lashes. This means you can crash after the party when you want to, without more work! 
For the best day of your life, the choice is clear: lash extensions give you a more natural look with all the enhancements, with less work afterwards. Believe us, on your wedding day, you'll want nothing but the best! Contact us today to learn more.